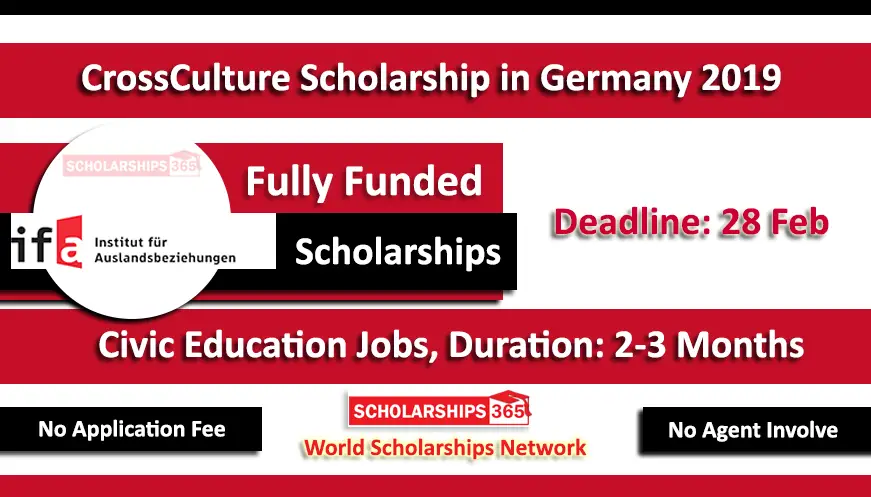 The new scholarship "CCP Focus" is open to applicants from the MENA region, Central, South and Southeast Asia. Participants of this scholarship share a common thematic and professional focus. This is 2019: Civic education. For the first time in 2019, interested persons can apply exclusively for pre-defined job offers. The stay in Germany is 2-3 months.
Thematic focus:
In 2019, the focus will be on civic education. The new scholarship is therefore explicitly aimed at those applicants who deal with this topic professionally in the narrower or broader sense.
Civic education plays an important role in the development of an active civil society. It fosters the capacities of citizens, both youth and adults, to better understand societal and political circumstances, in order to engage actively in their society.
Furthermore, digital tools play an increasing and essential role in our daily life. They create new ways of interaction in high speed, which also affects the field of civic education. Therefore, two of the fellowships concentrate on digital aspects of civic education.
---
Participating countries:
Algeria; Bahrain; Bangladesh; Egypt; Indonesia; Iraq; Iran; Jordan; Kazakhstan; Qatar; Kyrgyzstan; Kuwait; Lebanon; Libya; Malaysia; Morocco, Mauritania; Oman; Pakistan; Palestinian territories; Saudi Arabia; Sudan; Tajikistan; Tunisia; Uzbekistan; United Arab Emirates; Iraq; Kuwait; United Arab Emirates; Uzbekistan
---
Duration:
The Duration of the CrossCulture Program 2019 CCP Focus Cross-Cultural international student exchange programs is from Eight and Twelve weeks. 
---
Benefits:
Support in the preparation of the professional fellowship

Monthly grant of 550 Euro

Accommodation in Germany (single or shared apartment)

Coverage of health insurance during the stay in Germany

Assumption of travel expenses and visa fees

Supporting programme e.g. networking events, participation in workshop
---
Eligibility Criteria
Aged between 23 and 45 years at the time of application.
Good command of English (written and spoken).
Work experience or voluntary engagement in a civil society organization with a focus on civic education.

Physical constitution for a long-term stay abroad.

Able to Spend 8-12 Weeks in Germany.

Students from the Above Mentioned Countries Can apply.
---
😇 So You Will Never Miss Any Opportunity for your excellency. Then hurry up to join, follow and like us on different Social Networks. 😇
---
How To Apply:
To Apply:
We strongly recommend to apply via desktop computers. Applications submitted via smartphones or tablets without attachments will not be considered. Please prepare the following mandatory documents before starting the application process:
---
Selection Procedure:
Pre-selected candidates will be invited for an interview via Skype in March 2019.

The results will be communicated until the end of March 2019. 
---
Application Deadline:
28th February 2019
,CrossCulture CCP Scholarship 2019 in Germany Fully funded, CrossCulture CCP Scholarship 2019 in Germany, CrossCulture CCP Scholarship, CrossCulture CCP, CCP, CCP Germany, Scholarship 2019, Germany, job in germany, fully funded jobs, , , , , , ,