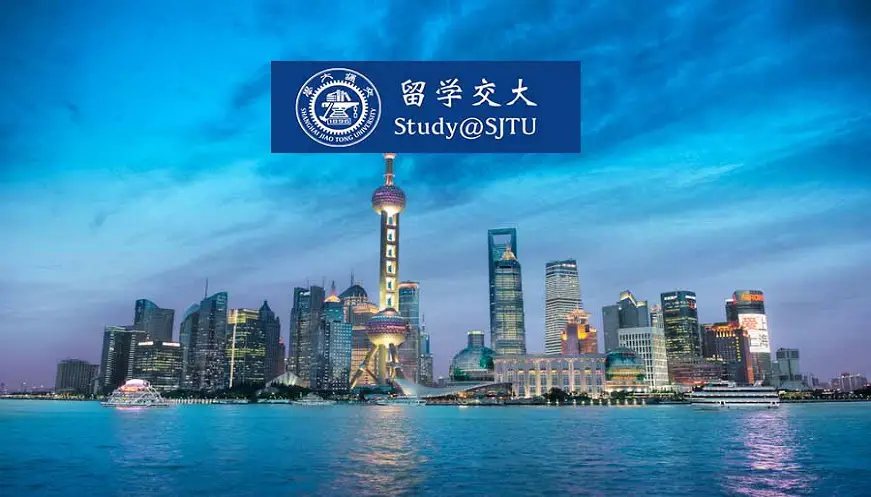 Shanghai Jiao Tong University (SJTU) provides different kinds of scholarship for outstanding international students to fullfill their dreams. Different scholarships are availble for excellent students such as  Chinese Government Scholarship, SJTU Scholarship, Shanghai Government Scholarship and others.
---
Shanghai Jiao Tong University (SJTU):
Shanghai Jiao Tong University (SJTU) Top Level International University in China which is founded in 1896. Now enjoying a 121-year history and a world- wide reputation. SJTU is International Top University in China which provides world level comprehensive and research oriented environtment to students to enhance their abilities and skills to surve for world. 
Programs offer for Undergraduate Studies:
SJTU provides 64 excellent undergraduate programs which covering 9 major disciplines of the world.
Major Disciplines at SJTU
Economics

Management

Law

Literature

Science 

Engineering

Agriculture

Medicine

The Arts.
According to Chinese Ministry of Education Assessments of different programs at national level ,it is declared that three subjects Ocean Engineering, Naval Architecture, Mechanical Engineering and Clinical Medicine are rank Top 1 at national level in China. Further more Nine subjects at rank Top 3 and fifteen other subjects are also rank Top 15 in China.
---
Scholarship Award:
Types of Scholarships Offer:
Different Scholarships area availble for outstanding international Students .
1. First-Class Scholarship:
Scholarship Cover 4 Years:
Covers tuition fee

living allowance (2,500 CNY per month)

Accommodation subsidy  (1,000 CNY per month)

Insurance
---
2. Second-Class Scholarship:
Scholarship Cover 4 Years:
Covers 50% tuition fee accommodation subsidy

Accommodation subsidy  (1,000 CNY per month)

Insurance
---
3. Second-Class Scholarship:
Scholarship Cover 4 Years:
Covers 25% tuition fee accommodation subsidy

Insurance
---
😇 So You Will Never Miss Any Opportunity for your excellency. Then hurry up to join, follow and like us on different Social Networks. 😇
---
Criteria and Eligibility:
Applicants must be non-Chinese citizens and meet admission requirements of Chongqing University.
Applicants must be healthy both physically and mentally, excellent in academic standing and with good conduct.

Applicants should be officially admitted by SJTU at that time.

Applicants should abide by the laws and decrees of China and comply with rules and regulations of Chongqing University.

Applicants may not be recipients of any other scholarships at the same time.
Applicants should fill out the application form correctly, honestly, completely, and submit application materials as required.
English language Proficiency Certificate (Issued from College/ School Admissions) according to language requirement of English Program before 1st May, 2018.
---
Application Procedure for apply: 
Documents Required:
Create Account in Shanghai Jiao Tong University International Admission System.

Visit Admission System

Application form (can be printed out in the system).

Senior high school diploma or equivalent

High school transcripts, including all courses taken.

Chinese language certificate.

English language certificate.

Passport copy (within valid period).

Self-statement and one recommendation letter (in Chinese or English).

Award certificates or other supportive materials.
---
After Applying for Undergraduate Scholarship students need to apply

Chinese Government Scholarship should directly local Embassy.

When completing the scholarship application form, the applicant should select Shanghai Jiao Tong University as the first priority.
---
Application Deadline:
First Round: November 1, 2017 to March 1, 2018
Second Round: March 2, 2018 to May 31, 2018
,Undergraduate Scholarship Programs 2018, Fully Funded Scholarships 2018, BS Programs 2018, New 2018 Scholarships, , , ,