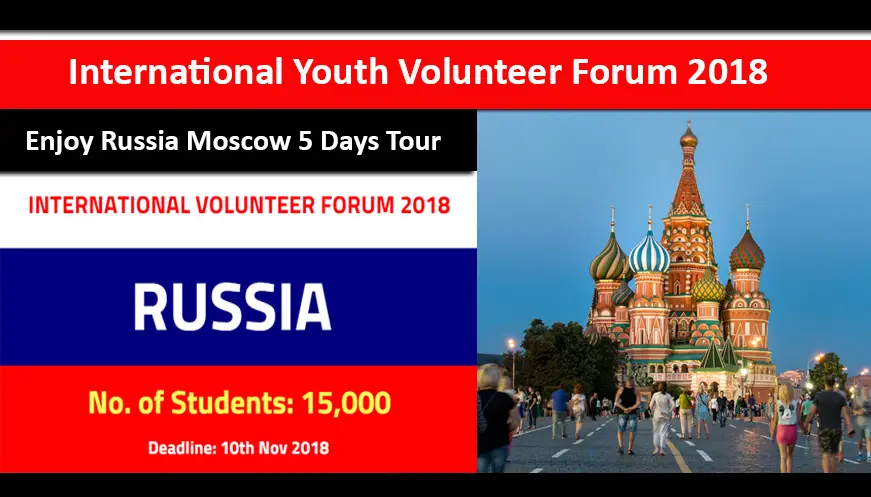 This winter Russia invites you to the International Volunteer Forum. The major event for the youth from all over the world,The final event of the Year of Volunteer in Russia is the International Volunteer Forum. It will be held 2nd-5th December in Moscow and dedicated to the National and International Volunteer Days.
15.000 volunteers from Russia and other countries will take part in the event. leaders and members of volunteer and charity organizations, civil activists, representatives of volunteer associations in various areas and all the passionate and kind young people who regard volunteering in any forms as an important part of their life.
The program of the forum is being made according to the recommendations given by the volunteers and public organizations; it'll consist of business, practical and cultural sections.
Thus, 2nd December the participants will visit some charity foundations, social and non-profit organizations: they'll learn about the peculiarities of social, hospital, ecological, medical and event volunteering and will provide any possible assistance where help is needed.
3rd-4th December the forum will be continued with the Business Program held in the VDNKh pavilions. It will include discussions, master classes given by the leading experts in civic activism and volunteering, sessions on networking and international cooperation, exposition of public communities and social initiatives, charity fair, final congresses of Russian volunteer associations.
The International Volunteer Forum will end 5th December with a gala concert at CSKA Arena (VTB Ice Palace).
Outcomes of the Year of Volunteer and the winners of the "Volunteer of Russia 2018" Russian Contest will be announced at the celebration event. 2018 was proclaimed the Year of Volunteer in the Russian Federation by President Vladimir Putin on 6th December 2017 at the gala concert dedicated to the first National Volunteer Day.
The Year of Volunteer is aimed to increase the number of people involved in active social and civic life as well as to set a new pace of development of the volunteer movement.
😇 So You Will Never Miss Any Opportunity for your excellency. Then hurry up to join, follow and like us on different Social Networks. 😇
---
Country of Origin: Russia
---
Volunteer Days: It will be held 2nd-5th December in Moscow
---
Eligible Countries: International (Open for All)
---
International Volunteer Forum Award:
Accommodation, meals and participation in all events of the Forum are free for the delegates.

Travel expenses from the place of your residence to Moscow and back are to be paid by participants themselves or their organization.
---
Eligiblity Criteria:
The opportunity is open to all youth of all nations between the ages of 18-35 years old.

Previous Experience in Volunteering.
---
Deadline to Apply:
November 10, 2018
---
,Russia, Russia Opportunities, Scholarships, Russia Scholarships, Moscow Scholarships, Funded Volunteering Opportunity, International Volunteering, International Volunteers, International Volunteers Forum, Volunteering, Volunteering Scholarships, , , , , , ,