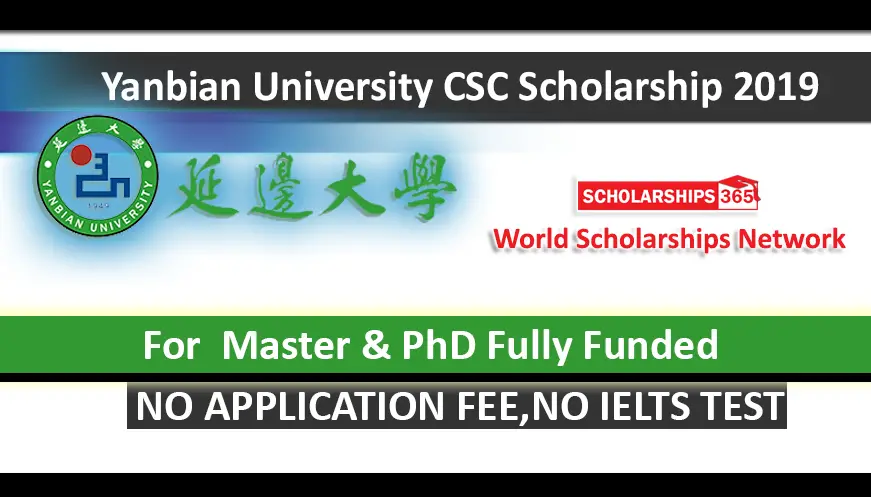 Founded in 1949, Yanbian University was one of the earliest founded universities. It consists of 21 colleges offering 73 undergraduate specialties under 12 disciplinary branches except military science, which contains 6 first level disciplines authorized to offer doctorate degree with more than 50 doctoral programs, 24 first level disciplines authorized to offer master degree with 149 master's programs and 4 centers for post-doctoral studies.
For international students, especially for those from western countries, it is definitely a favourable environment for learning Chinese as well as a unique atmosphere for learning Korean according to students' own interests. Therefore, international students can not only communicate in both Chinese and Korean with other students to exchange learning experience in campus, but also practice these two languages anytime, anywhere outside the campus. 
---
Yanbian University Sincerely Welcomes All Outstanding International Students To Study At Our University.
Duration of Study:
Full time Master's Degree and Doctoral Degree candidates (duration of study is 3 years)
---
DETAILS OF SCHOLARSHIP
Exemption from tuition, application fee, and accommodation fee(only for double rooms)

Monthly stipend is paid to the students by the host institution at the following rates (CNY Yuan per month):

Master's Degree Candidates: CNY 3,000 Yuan

Doctoral Degree Candidates: CNY 3,500 Yuan

Comprehensive Medical Insurance for International Students in China
---
Eligibility Criteria:
Just for freshmen from foreign countries (We don't provide scholarship to the coming graduates from universities in China.)

Applicants must be non-Chinese nationals in good health.

The major that applicants applied for should belong to the same discipline of his/her highest level of education.

Educational background and age limit of applicants:

Applicants for the Master Degree studies must have a Bachelor's Degree and must be under the age of 35.

Applicants for the Doctoral Degree studies must have a Master's Degree and must be under the age of 40.
---
Note: No Application Fees Required to Apply and no IELTS Required
😇 So You Will Never Miss Any Opportunity for your excellency. Then hurry up to join, follow and like us on different Social Networks. 😇
---
APPLICATION MATERIALS AND APPLICATION PROCEDURE
1) Application Form for Chinese Government Scholarship: please register and complete the online application through http://www.campuschina.org, print the application form after finish.
2) the code of Yanbian University is 10184, application without online application will not be accepted.
3) After finish the online application, please mail us the following required documents to our office:
NO.

MATERIAL

CHINESE / ENGLISH

PERTAINING DETAILS

NUMBER of ORIGINAL

NUMBER of COPY

1

Printed finished online application form for the Chinese Government Scholarship, personal phone number and email address are very important.

1

1

2

Notarized Certificate of Highest Degree

1

1

If applicants are still students or already employed, they should also provide relevant documents such as certificate of expected graduation issued by university or employment certificate. Documents in languages other than Chinese or English must be attached with translations in Chinese or English.

3

Notarized Copy of Transcripts

1

1

Transcripts in languages other than Chinese or English must be attached with translations in Chinese or English.

4

A Study or Research Plan

1

1

A written composition of in Chinese or in English no less than 800 words.

5

Two Letters of Recommendation

1

1

Letters should be written in Chinese or English by Professors or Associate Professors. Letters should be stamped and signed by referrers. Contact information including email, contact number of referrers should also be provided.

6

Applications for Music and Fine Arts

1

1

For Music: One CD of the applicant's own work (30 min.; for Music compositions, scores are also needed.) For Fine Arts:Six color photographs of personal works (two sketches, two color paintings, and two other works).

7

FOREIGNER PHYSICAL EXAMINATION FORM(Download)

1

1

This form can be downloaded from, applicants should take the original form when entering China. Incomplete records or those without the signature of the attending physician, the official stamp of the hospital or a sealed photograph of the applicants are invalid. Please select the appropriate time to take physical examination as the result is valid for only 6 months.

8

Photocopy of valid Passport.

 

2

9

Personal photos with white background 3.5cm*5.3cm

8

Remarks

Yanbian University graduates do not need to submit certificate of graduation and transcripts.
Incomplete application documents will not be accepted
Application by Fax or Email will not be accepted
All documents will not be returned
Admitted applicants must register at university within the registration period prescribed by Yanbian University. Students who fail to register as required without permission, his/her status and scholarship status will be automatically canceled.

CONTACT INFORMATION
Mailing Address:  
Foreign Student Office 
Department of International Exchange and Cooperation 
Yanbian University 
No. 977, Gongyuan Rd., Yanji, Jilin, 133002, China 
Tel: 0086-433-2732350
Email: [email protected]
Department of International Exchange & Cooperation
Yanbian University
Website: http://liuxue.ybu.edu.cn
---
Deadline:
April 10th, 2019
,Yanbian University CSC Scholarship 2019 in China, Yanbian University CSC Scholarship 2019 2020, CSC 2019, Universities under CSC scholarship, Yanbian University csc, scholarship csc, scholarship Yanbian University, csc scholarship Yanbian University china, scholarships, csc china 2019,csc 2019, master scholarships 2019, PhD scholarships 2019, Yanbian University china, Top University, Top 10 UNIVersities, , , , , , ,