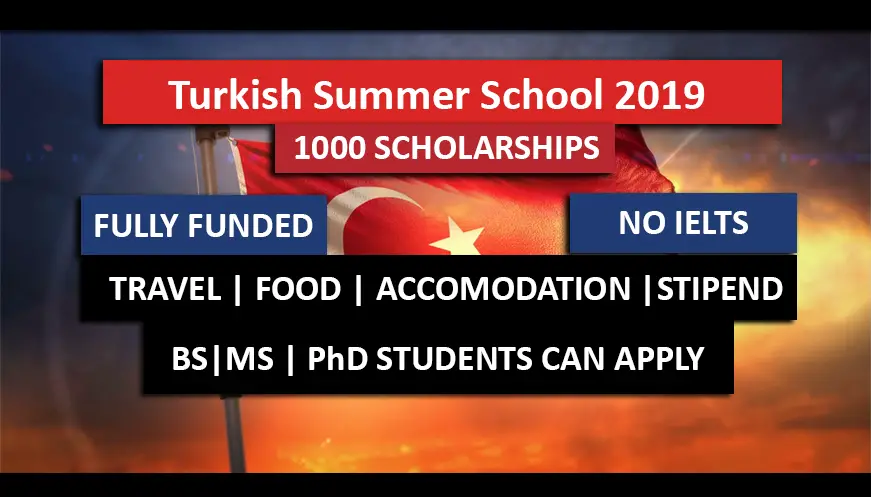 Within the scope of Turkish Summer School program, Yunus Enstitüte invites hundreds of students from tens of countries each year to learn Turkish in Turkey and to get to know Turkey better. In this major organization where only Turkish is used as the language of communication, students get the chance to learn Turkish as well as the culture of the region on-site by visiting the outstanding historical and tourist sites of the cities they visit.
Students who attend an intensive Turkish course for over one month, go on excursions in surrounding areas, as well as meeting with people who perform traditional crafts and try Turkish handicrafts even briefly.
At the end of Turkish Summer School, hundreds of visiting students who gather for the closing ceremony, spent the last week touring the historical sites and tourist attractions of Istanbul and return to their respective countries as cultural envoys with new experiences and friends.
To apply, eligible candidates (young people aged 18 to 35 ) will need to apply
Whether you are a Graduate or an Undergraduate, it does not matter as you can apply for this program from any part of the world.
Summer Programme Award:
The Entire Cost of the Education Materials will be Covered by Yunus Emre Institute, including the flights to and from Turkey and the meals on the program, will be covered by the Yunus Emre Institute.

At the end of the program, the groups came together in Ankara, Turkey for the closing ceremonies of the Summer School.

Afterward, the groups traveled to Istanbul together for the last three days of the program.
---
Country of Origin: Turkey
---
Duration of Summer Exchange Programe: 6 Weeks
---
Cost: Fully Funded
---
😇 So You Will Never Miss Any Opportunity for your excellency. Then hurry up to join, follow and like us on different Social Networks. 😇
---
Eligibility Criteria:
Everyone between 18-35-year-old can join the programme.

To be eligible, Participants should not have participated in Turkish Summer School previously.

To be eligible, Participants should hold a non-Turkish citizenship.

It is important participants to be compatible with large groups of different people, social and willing to be part of a multicultural team.

Both Undergraduates and Graduates Students from all over the world can apply.
---
How to Apply
Apply online through the given link.

Just register with your account and start filling with the required information.

No Passport is Required at the time of Application. However once selected, you need to show your passport.
---
Application Deadline: The registration for the Turkish Summer Exchange Program has already started and the last date of application is March 31, each year.
,Turkish Summer School 2019, Summer School Fully funded 2019, Scholarships fully Funded 2018 2019, Latest Scholarships, Fully Funded Scholarships 2019, Yunus Emre Institute Summer Exchange Program fully funded, Yunus Emre institute, , , , , , ,