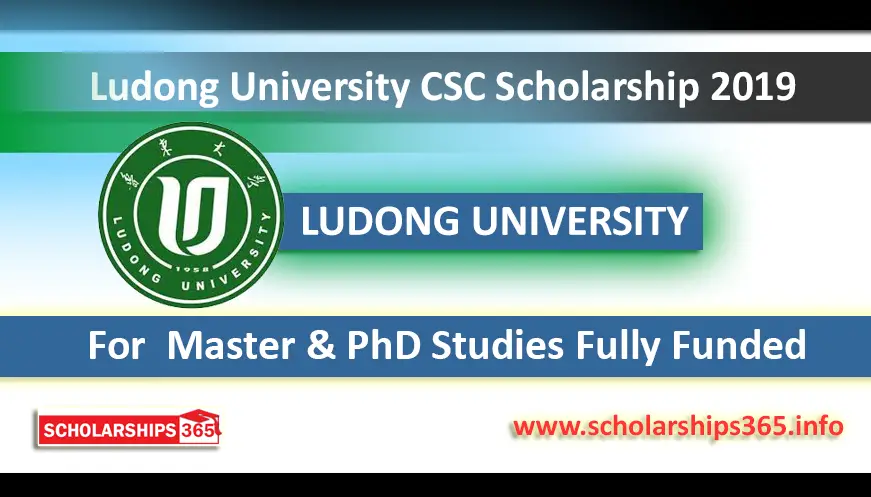 Ludong University, under the jurisdiction of Shandong Provincial Government, is located in Yantai, a beautiful seaside city in the east of Shandong Peninsula surrounded by Bohai Sea and Huanghai Sea. As one of the first 14 coastal cities opening to the world, Yantai boasts enviable environment, comfortable climate, a population of friendly citizens and prosperous economy.
"Chinese Government Scholarship Program" is a full scholarship program sponsored by the Chinese government and with this program; Ludong University is entitled to recruit Master's Degree postgraduate students from all over the world. Applicants can apply for this scholarship directly from Ludong University ; if being approved, your application will be submitted to Shandong Provincial Education Department and China Scholarship Council for further approvals.
Scholarship Value:
Students are exempt from registration fee, tuition fee, experiment costs, practicum fee, basic teaching materials and boarding costs;

Students are provided with a living stipend of 1700 RMB/month;

Students are provided with a subsidy of 1500 RMB upon arrival;

Students are provided with out-patient medical fees and Chinese

Government Scholarship Foreign Students Medical Insurance.
---
Students' Type: applicants for this scholarship should be foreign nationals who will study for Master's Degrees as full-time students.
Length of the scholarship: this scholarship is limited by the schooling length of the specialties
---
Eligibility Criteria:
1. Applicants must be foreign nationals, and in good health;
2. Applicants should not be students of Chinese colleges or universities(except for those who were graduates from Chinese universities for one year or longer)
3. Applicants should bear a Bachelor's degree and not be older than 35
---
😇 So You Will Never Miss Any Opportunity for your excellency. Then hurry up to join, follow and like us on different Social Networks. 😇
---
Required Documents for Scholarship Application:
Applicants should complete and submit the following materials (two duplicate copies for each material):
1. Chinese Government Scholarship Application Form (to be filled in English or Chinese) Applicants should visit http://laihua.csc.edu.cn to fill in the form online and submit all the information to the application system. After that, please print out applicationform generated by the system.
The agency No. for Ludong University is 10451.
---
2. The notarized Highest Degree Certificate. If the applicant is a school student, s/he should provide a study certificate issued by his/her school; if the applicant has graduated, s/he should provide a work certificate issued by his/her employer. If the certificate is written in any language other than Chinese or English, its translated version should be notarized in Chinese or English.
3. Grade Transcripts for his/her undergraduate courses. If the transcript is written in any language other than Chinese or English, its translated version should be notarized in Chinese or English.
4. A photocopy of the passport and four photos taken recently (With white background and the size of 35mm×45mm)
5. Personal Statement. At least 500 words in Chinese or English.
6. Recommendation letters from two professors or vice professors and the letters should be written in English or Chinese.
7. Academic articles or achievements (if applicable)
8. A photocopy of Physical Examination Record for Foreigner
(the form can be downloaded at http://www.csc.edu.cn/uploads/forms/foreinphy.pdf).
The form is provided by the Entry-exit Inspection and Quarantine Department of China and it should be filled in English.Applicants should go through all the examinations in the form and the form should be signed by the physician and sealed by the hospital.
All the above-mentioned materials should be mailed to the International Exchange and Cooperation Office of Ludong University
Approved or not, the materials will not be returned to the applicant.
---
Application Deadline:
Applicants should submit a written application and the required materials to the International Cooperation and Exchange Office of Ludong University by March 29, .2019
,Ludong University CSC Scholarship 2019, Ludong University, Ludong University CSC Scholarship, CSC Scholarship 2019, Scholarship, Scholarship 2019, Master Scholarship, Master csc scholarship, PhD Scholarship, PhD csc Scholarship, , , , , , ,