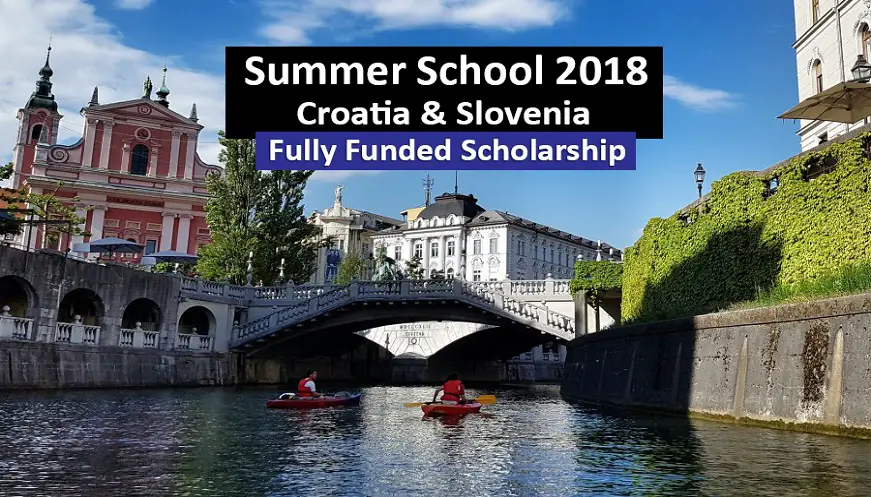 Fully Funded Summer School ASEF 2018 is organizing by Asia-Europe Foundation in partnership with ALGEBRA University College, University of Ljubljana and University of Primorska, Slovenia which is offering fully funded Scholarships for Summer School 2018 to international students from all over the world which is held between the 12th and the 23th of September 2018 in Croatia & Slovenia.This Prestigious International Summer School Scholarship program 2018 is open for Students, entrepreneurs, academics and professionals.
Scholarship Description:  
This Summer School Scholarship 2018 is fully funded which is open for Students, entrepreneurs, academics and professionals from all over the world to participate in 22th edition of the international summer school to discuss different topics in the economics social and environment fields. This Summer School is held annually in in Croatia & Slovenia.
---
Summer School Host University: Bucharest University of Economic Studies
---
Host Country: Croatia & Slovenia
---
Theme of Program: This year's theme is "Sustainable Tourism: Youth Driving Green Growth"  under 3 Dimensions of Sustainable Development.
---
Eligible Countries:
ASEAN Secretariat, Australia, Austria, Bangladesh, Belgium, Brunei, Bulgaria, Cambodia, China, Croatia, Cyprus, Czech Republic, Denmark, Estonia, European Union, Finland, France, Germany,Greece, Hungary, India, Indonesia, Ireland, Italy,Japan, Kazakhstan, Korea, Lao PDR, Latvia, Lithuania, Luxembourg, Malaysia, Malta, Mongolia, Myanmar, Netherlands, New Zealand, Norway, Pakistan, Philippines, Poland, Portugal, Romania, Russian Federation, Singapore, Slovakia, Slovenia, Spain, Sweden, Switzerland, Thailand, United Kingdom and Viet Nam.
---
😇 So You Will Never Miss Any Opportunity for your excellency. Then hurry up to join, follow and like us on different Social Networks. 😇
---
Scholarship Offers:
Accommodation.

Meals.

No registration or participation fee

.

Extracurricular activities.

Travel Subsidy (Starting point and Back)
---
Application Requirements:
CV 

Motivational Letter ( Like Why you interested )
---
Application Procedure to apply:
Fill the Online form step by step Properly. ( For Apply Click on Apply Online ) 
---
Application Deadline: Thursday, 3 July 2018, GMT 13.00
,Croatia Summer University 2018, Slovenia Summer Schools 2018, AESF Summer School 2018-2019, Fully Funded , ASEF Summer School 2018, Fully Funded Summer Schools 2018, Latest Summer Schools Croatia & Slovenia 2018, , , ,