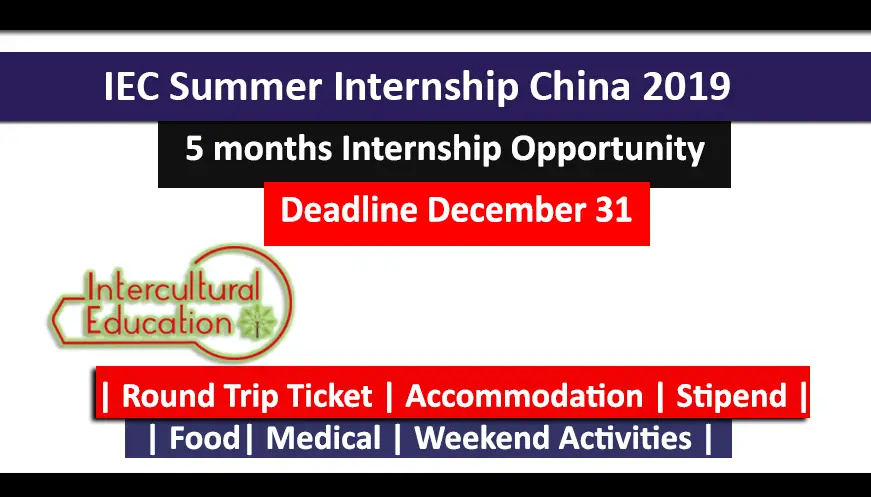 The Intercultural Education Program is planned to ameliorate the English skills and study environments of the children in average families and distribute the foreign English teacher to different kindergartens in China.
 Therefore, we cordially welcome you to this land to spend 5 months to get a better understanding of the modern culture, economy, history, beautiful scenery, and humanity of this developing country. You can help the children in China and open a new English world for children with your love and enthusiasm. In the meantime, we also hope that the Intercultural Education Program can be the bridge of connecting Chinese culture and world culture.
The core of the project is to let teachers teach English in kindergarten classes for one semester (5months) with all the expenses in China paid by the Intercultural Education Program including all round-trip flights, visa application, food and accommodation, transportation, and cultural exchange activities.
---
Summer Internship Covers:
Round-trip Airfare support

Free Accommodation provided

Stipend (CNY 430/week)

Food provided

Health insurance,

Mental health consultation

Weekend activities (culture discovery events, short-term trips)
---
Physical requirements:
Regular. Involves similar activities to those on campus. Moderate level of walking expected.
Housing:
Teachers will live in apartments near to the kindergarten they working to, so they can go to work by foot. The apartment has 2 beds, 1 bathroom, 1 kitchen and living room.
---
Program Duration:
The Duration of the IEC Internship in China 2019 is 20 Weeks. The Dates are given below. You Can select any Dates.
Feb 18 to July 15, 2019, for Spring Semester.

June 27 to August 7, 2019, for Fall semester.
---
Eligibility Criteria & Requirements:
Native English speaker

Have graduated with a university diploma or be currently enrolled in college courses

Willing to be trained

Have a kind heart to kids for kids

Interest in Chinese and Cantonese Culture
---
How to Apply
You have to Complete an Online Application Form. All required documents are required to be submitted Online. 

The Link of the Online Application Form is Given here 
---
Deadline:
The last date to apply for the IEC Summer Internship in China 2019 is 31 December 2018 Spring semester & 15 July 2019 Fall semester
😇 So You Will Never Miss Any Opportunity for your excellency. Then hurry up to join, follow and like us on different Social Networks. 😇
---
The link of IEC China is here
,IEC, IEC Internship China, China Internships, Teaching in China, Fully Funded China Internships, Intercultural Education China, Internship Opportunities in China 2019, 2019 internship, , , , , , ,